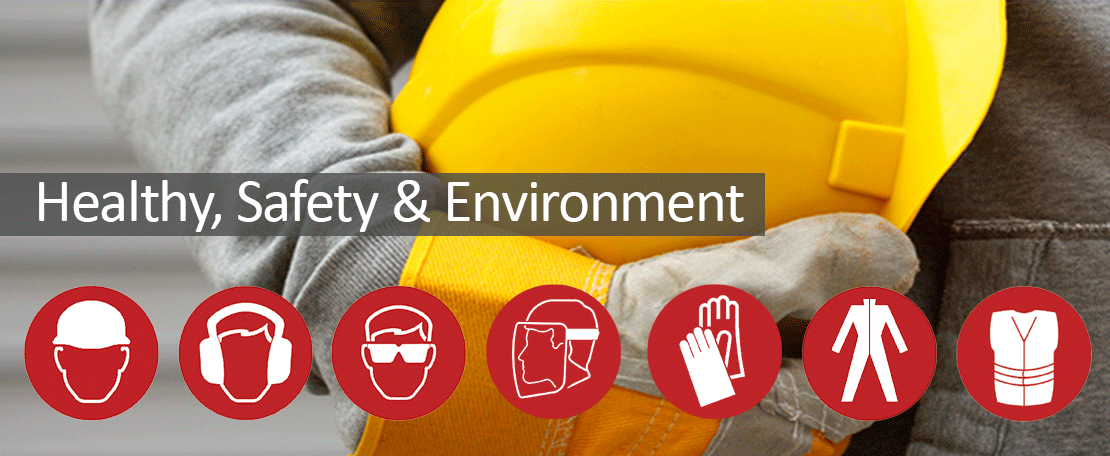 FNG Energy Solution has a long-standing HSE commitment to the highest standards for the health and safety of our employees, customers, and contractors as well as to the protection of the environment in the communities in which we live and work.
The FNG Energy Solution HSE Management System defines the principles by which we conduct our operations worldwide.
Policy Statement, Standards, and Accountability
Management applies HSE policies and rigorous standards throughout the company.
Prioritizing Performance Improvements
FNG Energy Solution captures its own performance data via an online system that provides immediate consolidation of HSE information. Accessible by all employees, it  monitors reporting of HSE events and Risk Identification Reports (RIRs), facilitates investigations and records audits, manages remedial work plans (RWPs), shows improvement suggestions, posts recognitions, tracks HSE training, and facilitates HSE reports and data analysis.
Our approach to sustainability is rooted in a long-standing culture of global social and environmental stewardship. For several years, FNG Energy Solution technological innovations have provided value for oil and gas operators by helping them increase production and recovery from non-renewable resources—efficiently and with lower environmental impact. We strive to be a unifying voice for social and environmental stewardship in the communities where we and our customers live and work.
FNG Energy Solution has a long-standing commitment to share best practices through HSE Technical Papers and other means, and is a recognized industry leader in HSE performance